NiCad (Nickel-Cadmium) batteries are common batteries which are used in many different applications. And learning how to recondition NiCad batteries is a worthwhile skill, because they are so common. From your average power tool to emergency lighting systems you'll find that NiCad batteries are the top choice in battery due to their ability to provide powerful surges of current.
What is a NiCad Battery?
Nickel-cadmium batteries are made of Cadmium, hydroxide and suspended in a potassium hydroxide solution. At the end of charge completely depleted. This is the big advantage of Nichd batteries, because you can use your devices for a long time. Nichd battery has low internal resistance which does ensure to recharge faster and discharge very quickly as well. This is the big reason to become most popular in the rechargeable battery field. You will find NiCad batteries in all sizes from AAA to the large D type.
What is problem with NICad battery ?
The problems with NiCad batteries is they are expensive and they suffer from a battery voltage depression "memory effect". After many discharges and charges the NiCad battery will start to lose its voltage. Put simply this is due to poor charging habits. If you put a NiCad on charge before it has fully discharged its capacity you are at risk of causing voltage depression. This is because the NiCad remembers the shorter charge/discharge cycle and therefore its over capacity has decreased.
The good news is you can fix this by rejuvenating the battery. NiMH and Lithium Ion batteries rarely suffer from voltage depression due to improvements in their design. So please read on to learn how to recondition NiCad Batteries.
Dead NICD Battery repair and reconditing
Have you remembered that when were you unable to recharge your mobile phone, laptop and any devices which work on the battery? Have you faced any problems and difficulty about recharging your devices?
Nowadays life is very busy and no one has the time to recharge their devices. Nobody would want to be stuck in this type of problems. But have you ever wondered how these batteries work and which battery has been used in your device? What are the advantages and disadvantages of the Nichd batteries?
How to Recondition NiCad Batteries:
To recondition your NiCad batteries you are going to need a few tools:
For NiCad Drill battery pack repair you can also have a look at our main battery reconditioning guides.
For this method we are going to give the NiCad battery a shock then fully cycle it back into working condition. This will 9/10 times solve the problem and allow you to fully charge the NiCad batteries again.
Safety Warning! Make sure you are wearing your safety glasses/goggles for this step.
These rechargeable batteries do not die in the true sense of the word. Due to overcharging, memory effect, over exposure to high temperature and self-discharge sulfur crystals form inside the cells gradually reaching the battery terminals and preventing the cells from getting recharged.
But, thankfully by passing a high voltage current through these dead batteries you can revive them and they will be as good as new. Reconditioning is another method to get rid of stubborn sulfur crystals.
Basically you need a DC power supply. People use car batteries too revive dead NiCad batteries but this is not safe and the uninitiated should definitely not try it. Remember cadmium is toxic and when the batteries are subject to high electricity the risk of explosion is high.
The simplest way to repair is to use a capacitor because you can get a quick high voltage discharge from them. The most common capacitor used is from a disposable camera. Charge the capacitor to a voltage which is approximately 2-4 times the voltage of the cell. Now connect the battery to the capacitor with the same polarities together.
Thus once the pulse charge is passed through the battery the Sulphur crystals are destroyed and the cell is ready to be recharged again. Regular exercising and reconditioning will maintain the health of the nickel cadmium batter.
The Most Important Step
Following these tips should help keep your NiCad batteries in top shape. If you're interested in more tips for NiCad batteries and even many other types of batteries I recommend you check out EZ Battery Reconditioning.
This is the most important step you can take to learn how to recondition batteries, saving your hard earned cash and the environment.
I've personally managed to successfully recondition many different types of batteries using EZ Battery Reconditioning. Its has saved me hundreds of dollars over the past 5 years.
What are the benefits of EZ Battery Reconditioning?
Watch this short presentation to find out more. (Click to play)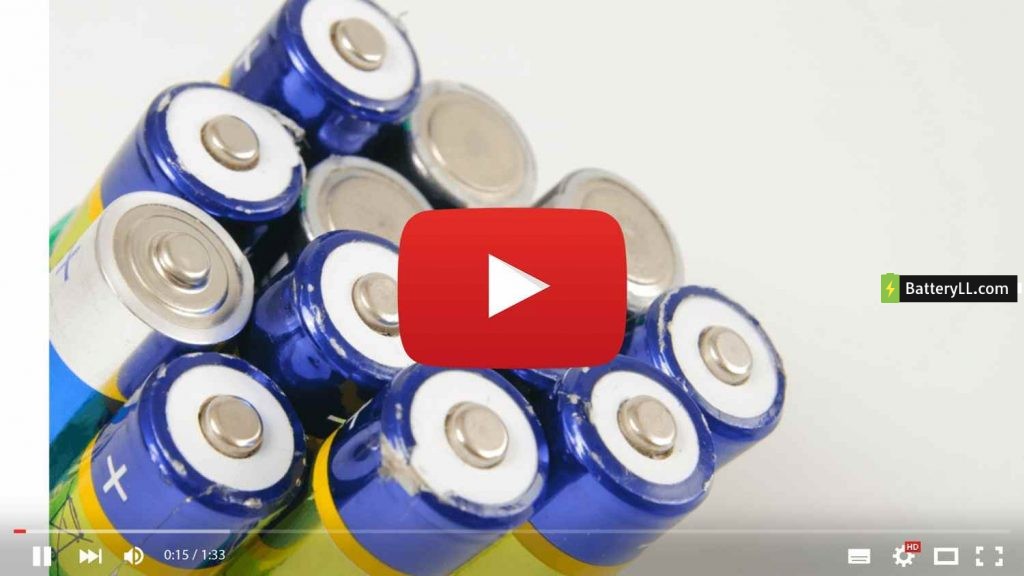 As a reader of batteryll.com you can get yourself instant access to the EZ Battery Reconditioning program and a massive 40% discount.
I highly recommend you check out my EZ Battery Reconditioning Guide Review.
Conclusion
So now you know how to recondition NiCad batteries. Remember battery reconditioning can sometimes be dangerous after all you are effectively playing with electricity. So please always take your time and make sure you have the right equipment to protect yourself.
If you found this article useful and interesting please share it with your friends. And of course you can leave your comments and questions below and I will get back to you as soon as possible.